Here are some pictures from this week's NEW dental equipment beginning to be installed.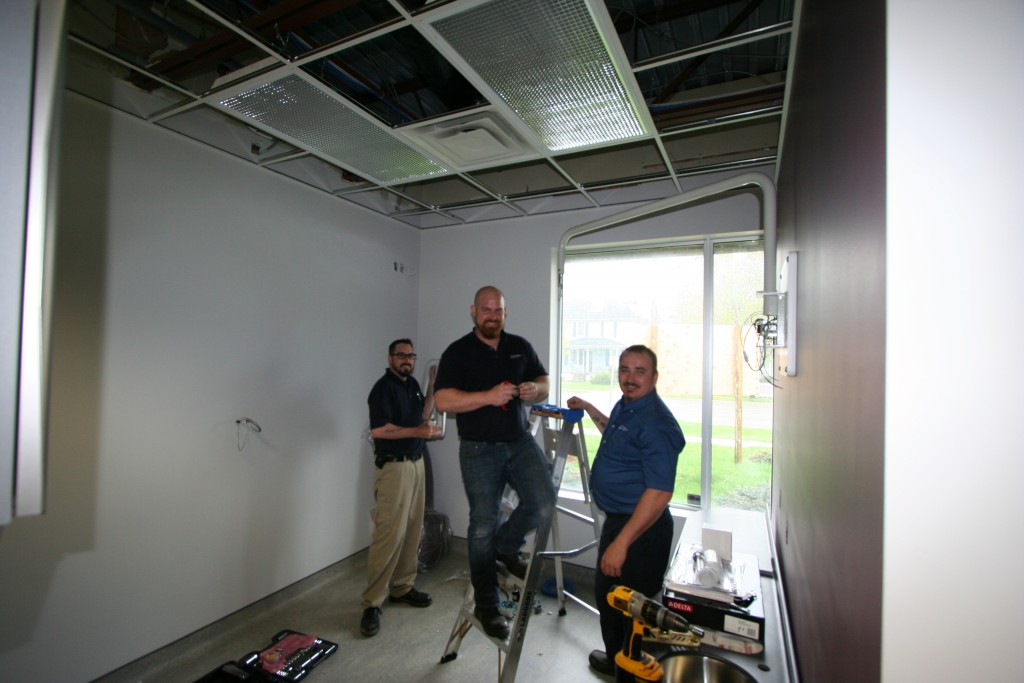 Chad Pelletier and the Technicians of Henry Schein working tediously.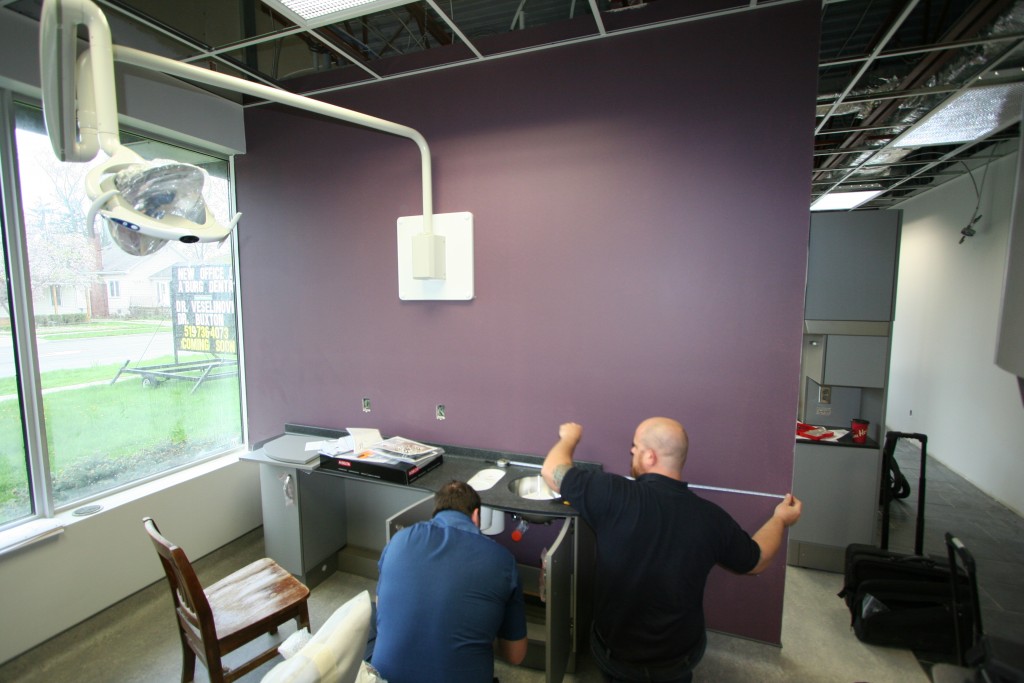 And Measuring…And Connecting…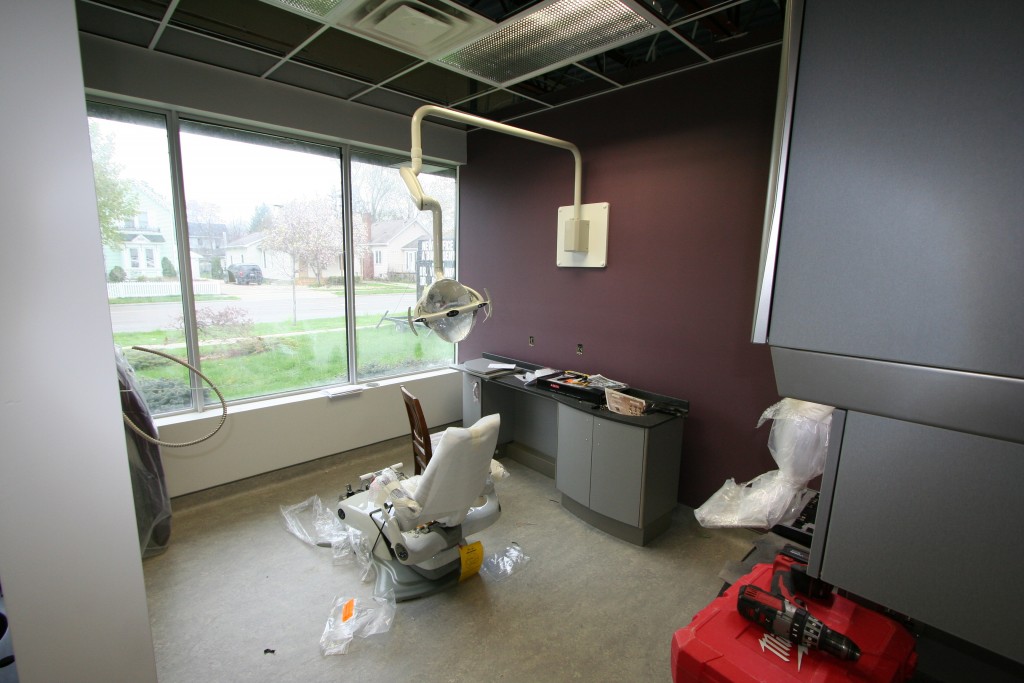 I love the purple. The color scheme was chosen by our CGI-affiliate Designer Victoria Young, my wife Tammy Durocher, and our Project Leader Carl Bernat. The seat cushions and chair fabric are all Smoky Purple as well.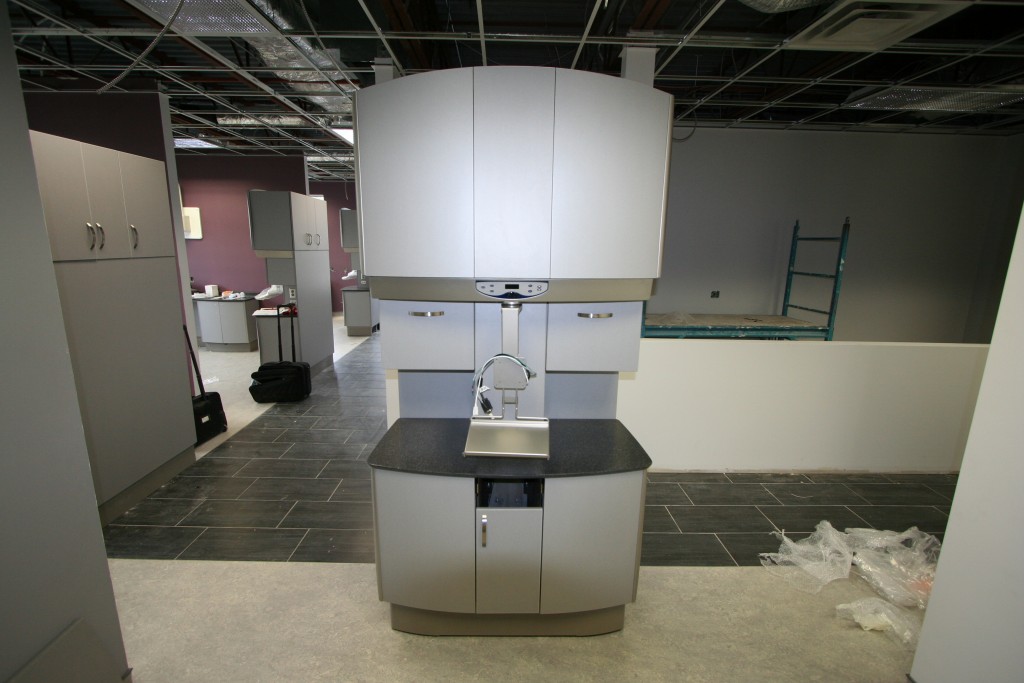 The rear cabinetry is a metal aluminum with a midnight melange stone countertop. You can see the large porcelain tile floors (which need a GOOOD cleaning, construction!!) and the transition to the Marmoleum operatory floors. The computer and monitor still to be installed on that nice silver tray there. You don't see any wires or anything on the floor or above the cabinets?? EXACTLY! Thank you Giovanni, thank you plumbers, thank you electricians, thank you network guys. We did NOTHING simple…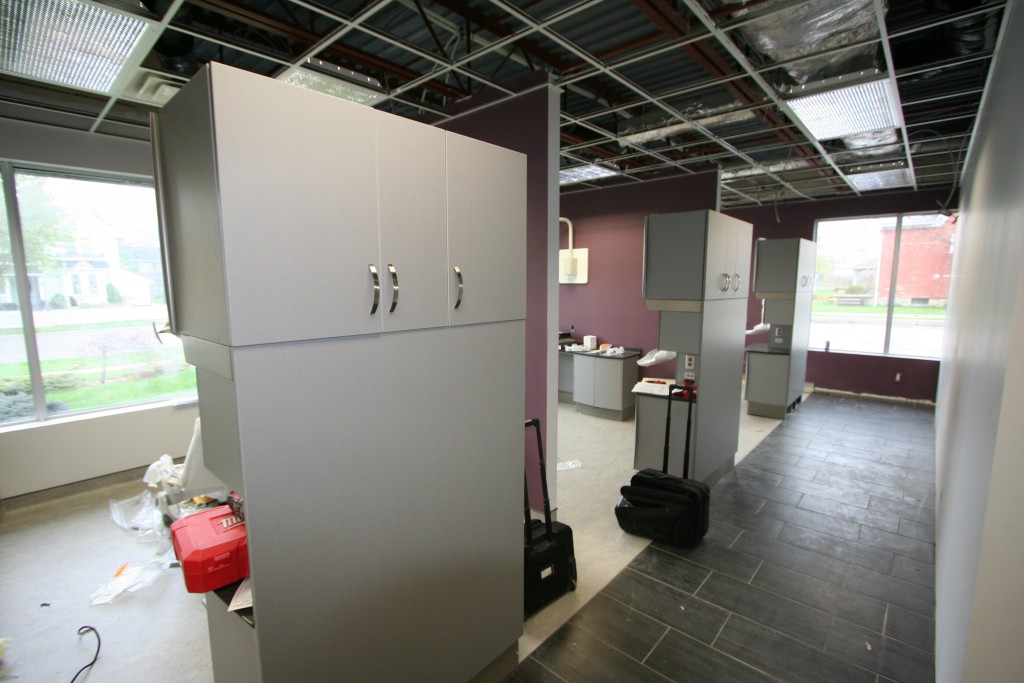 Large spacious operatories (treatment rooms), open yet private. Assistants don't have to enter the rooms to restock instruments into the room. They simply access the back and slip the next new sterile cassette in for the next procedure or next patient. Cool!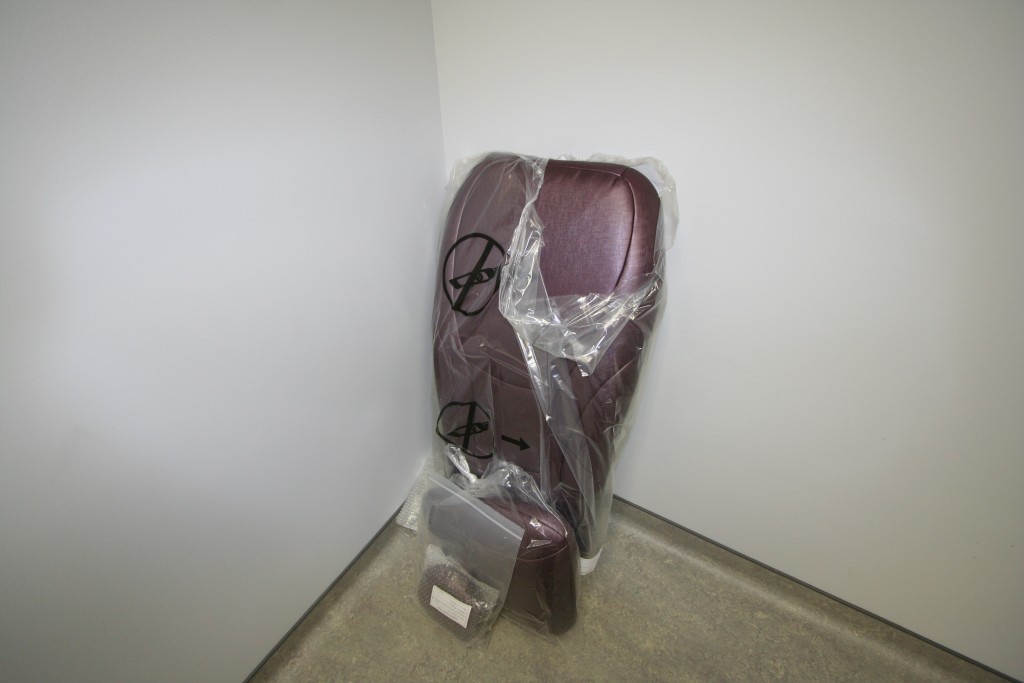 Smoky Purple upholstery reminds of the same material you'd see on expensive lady's handbags.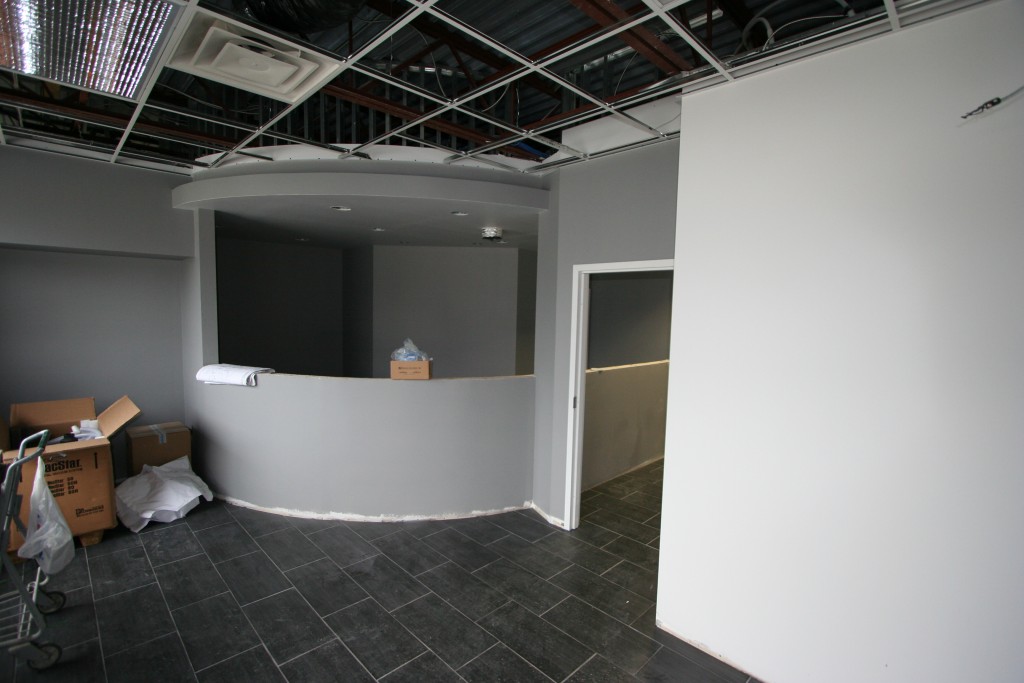 It's finally beginning to look like a reception area. The millwork, cabinets, and countertops are still to come. Lighting and metal accents to follow.
Victoria and Tammy have finalized the reception lobby area and waiting lounge furniture. However, they are also actively hunting for contemporary art for the entire office.
The Logo Feature Wall still to come. I'm being told we upgraded to a gigantic fireplace which I can't wait to see. The Fireplace Cultured Stone Wall and HD TV set-up are also still to follow.
Now crunch time for all the minor details…
I'll keep you posted as we near the finish!
Regards,
Dr. Zeljko